Family activities in Colorado Springs
Top 5 kid friendly things to do in
Colorado Springs
Summertime is among us and as a mom of 4 kids myself, I am constantly looking for family activities in Colorado Springs to keep my kiddos entertained on these long summer days. Although we have lived in Colorado Springs for over 6 years now, these are 5 kid friendly things to do in Colorado Springs that never get old.
Are you looking for family activities in Colorado Springs that doesn't cost money but provide several hours of fun? Look no further than John Venezia Park. Located on the northern side of town at Research and Briargate Parkway, it is close by to Target, King soopers and plenty dining options if you need to grab something to eat on the way or pack a picnic for your day of fun. The John Venezia Park offers a oversized playground for kids of all ages, it has a sand box, and plenty of picnic tables that provide ample shade. My kids favorite part of this playground isn't the playground itself, it is the splash pad located right next to the playground. On a hot summer day they love to skip between the two spots. The splash pad itself is typically only running from Memorial Day to Labor Day.
Colorado Springs Play street museum is the perfect spot to cool off on a hot summer day. Kids up to ages 10 love this spot. But, admittedly my kiddos that are ages 2-6 enjoy this place the most. Your kids will have the opportunity to explore the great outdoors through interactive exhibits and an educational play space. The best part? There is seating in the middle of the play area so if your kids are independent players you will be able to get some down time to yourself while watching your kids have fun.
Garden of the Gods is the perfect family activity in Colorado Springs. Not only do they have a state of the art visitor center, but the scenery and walking/hiking options are magical. Plan to spend about a half a day here exploring the area through short walks and going through all of the interactive displays at the Visitor Center. If you are visiting from out of town, this gorgeous location in Colorado Springs is a must see.
Need I say more? What family doesn't love the Zoo? Cheyenne Mountain Zoo is one of the highest rated Zoo's in the country. Hippos, Giraffes, penguins, otters, what's not to love? Admittedly, the giraffe exhibit is my favorite. You can pay a few dollars and feed the giraffes lettuce. Trust me, this is something you don't want to skip. It is by far one of the best parts of this Zoo. Make sure to pack a stroller or rent a wagon while if you have littles. This Zoo, like most, will require a lot of walking. Since it is nestled in the side of the mountain there are lots of hills to walk up throughout the park.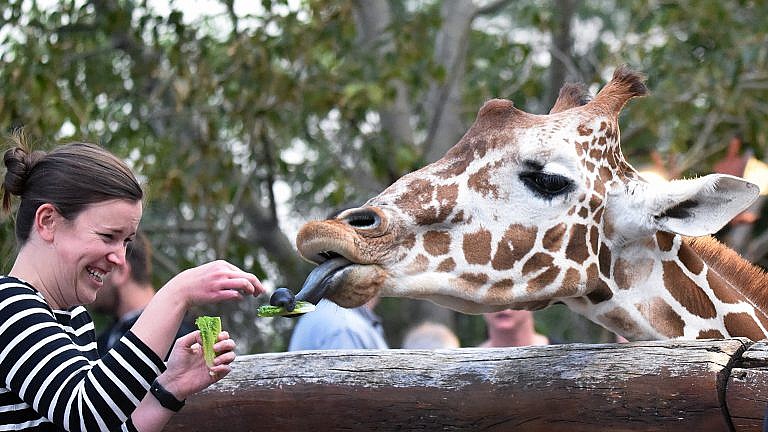 Experience the magic of Christmas all year. The North Pole is the perfect amusement park for kids of all ages. At 7,500 feet above sea level, the North Pole sits at the foot of Pikes Peak. Let your kids enjoy some fun amusement park style rides, have some sweet treats and take in the panoramic views of Colorado Springs and Pikes Peak. Make sure you wear comfortable shoes, maybe bring a packed lunch and dress accordingly. At that altitude the weather can be completely different than weather in the heart of Colorado Springs. My kids grandparents try to take them here at least once a year. North Pole is always a family favorite.
Do you live in Colorado Springs or did you visit some of these locations while you were visiting? Which of these, or others, are your favorite? Are you visiting from out of town? Make sure to plan a family photo session while here and capture your families memories in the one of the most gorgeous locations.